Developing core strength to execute a powerful pass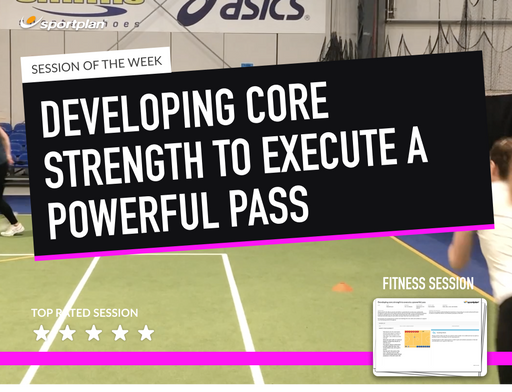 Executing powerful, accurate passing is a fundamental skill within netball, not only can it prevent the ball being intercepted but also will help control the speed of the game.
What?s in the Session?
The session begins with a fun warm-up to get your players alert and aware. The team who react quicker will gain the advantage over the opposing team. The session develops to provide a series of drills that are aimed at developing your player's core strength in order to improve the strength and accuracy of their passing. ?Partner Side Plank - Ball Handling? provides the perfect opportunity for your players to engage their core whilst ensuring they get enough power behind the ball to successfully return the pass. The session takes these skills and places them on court, providing a series of drills that focus on the importance of executing a powerful pass. The session concludes with a modified smaller game of netball, with certain conditions placed upon the game to get your players demonstrating what they have learnt.
Core strength is crucial to executing a powerful pass and will help your players maintain their balance and core stability under pressure.