Defending Principle: Building a cohesive defensive unit screen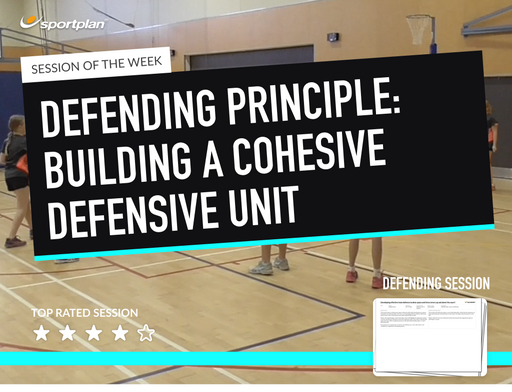 The importance of a fast footwork and good communication can never be underestimated within netball. It can truly be the difference between successfully turning over the ball and being those few centimeters out.
What's in the Session?
This session begins with a couple of fun warm-ups to get your players familiar with working in a partnership. The session then progresses to work on your players footwork, looking to speed up their feet to increase their chance of successfully turning over the ball. 'Protect the Hole' helps your players to really understand how to protect an area of court to prevent the attack from penetrating certain areas. This also gets your players working together as more of a unit. This theme continues, as your players are given the opportunity to really practice their defensive skills and unit work to prevent the attack from scoring. The session concludes with a varied game of netball, with certain conditions placed upon the game to get your players implementing what they have learnt.
This session will get your team working solidly as a unit, using their 3 stages of defence, quick footwork and high levels of communication to secure possession.