Build Match Fitness: Speed and Endurance Session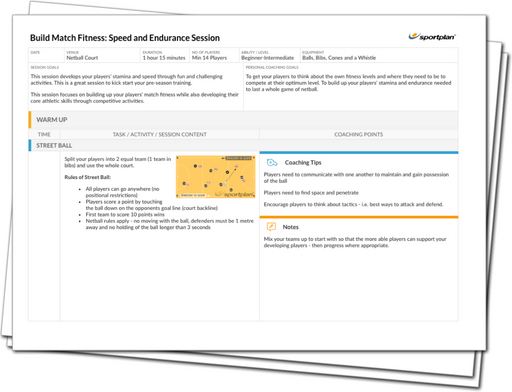 Netball is a fast paced game with constant stopping and starting. Just like cars at traffic lights, your players need to be speedy off the mark, with a good level of stamina.
That's why this plan uses competitive races and sprinting games to build your players' match fitness, while also developing their core athletic skills (a great session to kick start your pre-season or as a mid-season booster).
What's in the session?
Prove to your players that fitness can be fun by beginning with a team game before launching into three speedy running activities.
To ensure everyone goes home smiling we bring proceedings to a close with a crazy game of Two Ball Madness.