Attacking Principle: side and goal line throw ins!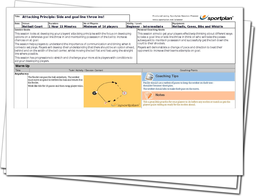 Develop your players' attacking principles with this session, working on providing more options at a throw in, making the most of the set play and maintaining possession to have more chances on goal. Don't let a set piece go to waste!
Help your players understand the importance of communication and working together, as well as developing their understanding on where to provide options when your team has a throw in. Get your players thinking and practising different ways to take a side or goal-line throw in, mixing up the play so your team becomes unpredictable to the opposition.
Get your players talking and moving on court, ready to provide your shooters with chances on goal!