Attacking Principle - Developing effective movement with the circle using the mid-court players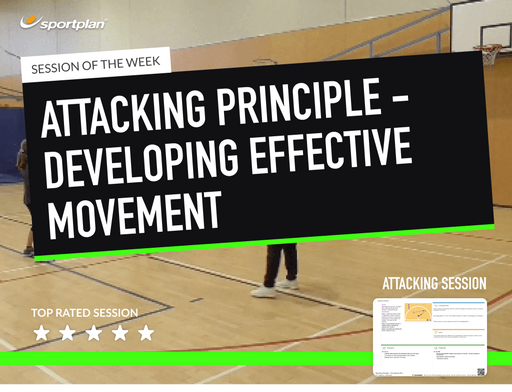 Work within the circle would have you think that it is just the two attacking players business. However, using your mid-court players whilst playing in the circle to create angles and extra space will add massive value to your attacks!
What's in the Session?
Start off the session with a shooting warm-up which encourages your players to make the right movements plus recreate the proper technique to shoot effectively. The technical practices in the main bulk of the session cover all attacking bases. Firstly, it works on developing your shooters to clinical players, ready to score with every shot they take. The 'Killer' practices puts the shooters under some pressure whilst also adding a fun competitive edge to get them really battling against their teammates. The session then incorporates play with the mid-court players into the D, looking at how passes and the movement in relation to the defenders can create the space needed to make the connection. Finally, bring together every skill from the session with a modified game, reminiscent of actual game day.
Shooters will always get the glory, but without the mid-court players, they'll get nothing! Work on your connections across each third with this session!