Attacking Principle: Developing 'Getting Free' Options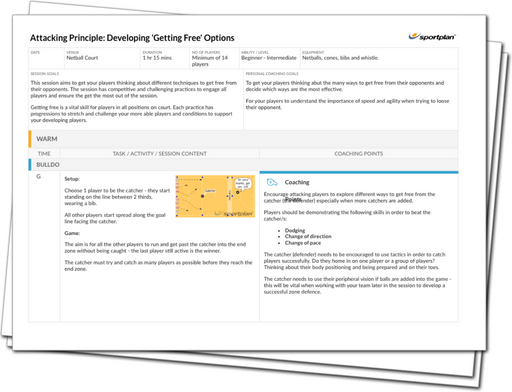 Develop your team's getting free options with this session, helping your players to find space, lose their defender and go on the attack!
Getting free is a vital skill for every player on court - regardless of their position - so it's important to help your players lose their marker and create space for their team-mates. With a variety of challenging and competitive drills, help your players get the most out of the session, getting them to think about the various different ways to lose the opponent and which is the most effective. Communication is vital so make sure your players are working together to support one another.
By improving your team's agility and using techniques such as feinting, watch your team move forward in attack and get those all important goals!