Attacking Principle: Changing pace and direction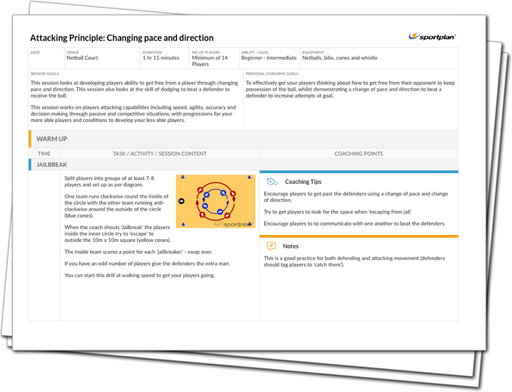 Help your players shake off the opposition by improving their attacking ability, with using a change of pace and direction to shake off their marker. Help them to dodge the defender to receive the ball so they can set their team-mates off on the attack!
What's in the session?
Get your players thinking of ways to effectively lose the opposition, starting off with exercises that work on their change of pace and direction, helping them to drive into space. Encourage them to drive into space to beat the defender, becoming an option for the ball carrier with the give and go. With other evasive skills such as dodging, you'll work on a number of key skills that your players need for a strong attack, such as their agility and decision making.
Lose the defence by changing direction with speed in this week's session!