Search
results for

: pre-season

We found 35 results matching your criteria:
Web Videos
How to get fit for hockey: https://hockeyperformanceacademy.com Get fit for field hockey with Performance Coach and former international hockey player...
Game film credit goes to the JMU sports media team, thank you for all you guys do!!! GO DUKES.
The Lehigh field hockey team is deep into its preseason practice after opening up camp on Sunday. Since, the Mountain Hawks have put in many hours of ...
This video is about Field Hockey Off Season 2016-2017.
Sessions
Pre-season hockey training programs to suit all types of player - ranging from the totally unfit to those who have kept up their fitness during the su...
Unlocked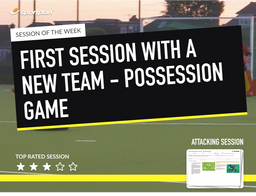 Use this training plan before your first game of the season and coach with confidence - working on possession plus the give and go
Unlocked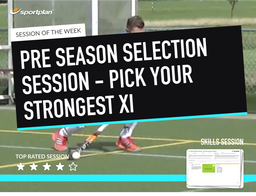 As the season beckons, make sure you?re fully aware of your strongest XI by putting them through their paces with numerous tests to really see who you...
Unlocked
In this fourth and final fitness plan so we cover all the bases - working on cardio, strength, speed and agility - getting your players ready for the ...
Unlocked
Community Drills
Player starting with ball passes to left around the boxAfter making pass player runs to center cone and then back to the corner they started in ready ...
In this video, Barry Kagan discusses and has a player demonstrate the goalie fitness in order to prepare goalkeeper's for pre-season. For information ...