Increasing Passing Power & Accuracy Under Pressure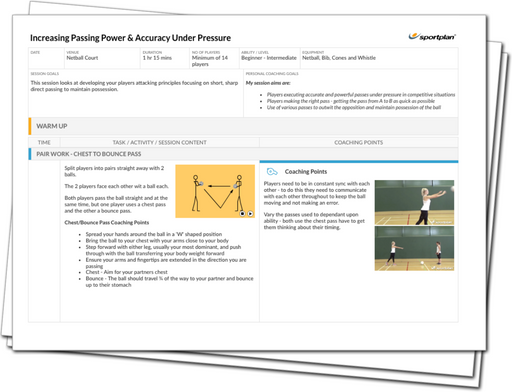 Can your players deliver under pressure? When the opposition are playing tight defence and not giving your team easy possession, your team needs to be pinpoint with their passes to ensure they reach their target.
What's in the session?
This is a really good session to refresh players basic netball skills and reinforce the importance of effective passing to outwit the opposition.
These practices get players thinking about the quickest and most effective route to get the ball from A to B, whilst delivering a powerful, fast and accurate pass. The session also works on core netball skills including; speed, agility and decision making skills through passive and competitive situations.
Each practice has progressions to really challenge your more able players and conditions to support your developing players.