Developing Tight Unit Defence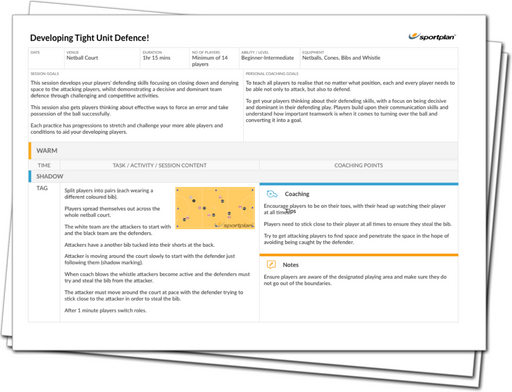 Develop your team's defending skills with this session, by focusing on closing down the opposition, denying them space to launch attacks of their own!
Get your players thinking of how to force the error from their opponent, ensuring they have the correct stance to defend the ball, ready for them to take possession of the ball. Make sure that your players are defending as a team through the use of challenging exercises, such as High Ball Defence, building upon their communication skills. Every player - no matter what position they play in - must be able to attack and defend efficiently!
Don't let the opposition get away - defend as a tight unit and stop the attack!