Search
results for

: scrum

We found 116 results matching your criteria:
Web Videos
The scrum in rugby is the opposed movements of teams after a tackle occurs. Learn how to play rugby, including rules and skills, in this video rugby l...
Argentina rediscover their scrummaging form like "the Pumas of old" and dominate the All Blacks during the Rugby Championship match at the Waikato Sta...
The Sports Science team explores the game of Rugby's most dangerous elements. Read about more amazing athletic feats: ...
Sessions
Teach your team to ruck safely, effectively and quickly. By going 'through the gate' you'll avoid giving away penalties and encourage better binding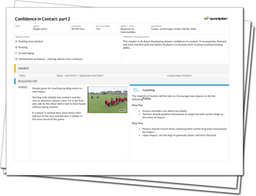 Continue to improve your player's confidence when using contact, with the second of our Confidence in Contact sessions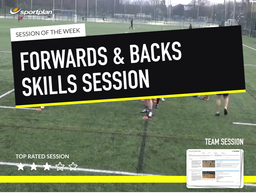 Make sure your forwards and backs have the skills needed in Rugby with this session, improving areas such as the punt kick and scrum!
Keep your players safe! Review the basics, coach the key points of these two important skills and give players plenty of time to learn and improve
Community Drills
6 players 1 scrum half3 rucks consecutivellyBall presentation, speed of support, impact
BOTH CENTERS WILL BE SET UP BEHIND THE SCRUM IN SINGLE FILE. AIM OF THIS IS TO STOP THE DEFENCE WORKING OUT WHICH WAY WE WILL ATTACKWHICH EVER WAY WE ...
ONCE THE CENTERS AND WINGERS HAVE SECURED THE 1ST PHASE BALL, THE 2ND PHASE WILL BE A RED BALL.FROM THE RUCK 9 WILL PASS TO 5 WHO WILL PASS TO THE RED...
Scrumhalf has option of two forward crashes by forwards (black/deep and blue/flat)Scrumhalf can also use dummy crashes by forwards to commit defense a...