Search
results for

: endurance

We found 18 results matching your criteria:
Web Videos
How to get fit for hockey: https://hockeyperformanceacademy.com Get fit for field hockey with Performance Coach and former international hockey player...
Get the full program here ... Feel like every shift is a full tank by taking your endurance to the next level with these essential drills. 1.
Check out the strength and conditioning sessions that the Rubies and Blaze player will be doing in preparation for Singapore. Thanks to the QAS for fo...
Sessions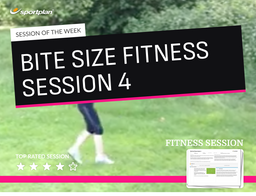 Be the fastest and fittest out on the field with the another bitesize fitness session to slip into the end of the session.
Keep your players sharp - work on their Sprinting and Speed stamina in this week's mini-fitness session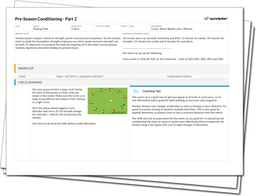 Hard work doesn't stop! Continue with part two and get your players in the best shape of their lives! ready for the new season.

This is a tough and physically demanding hockey conditioning session - working on your players' sprint stamina and muscular endurance
Community Drills
- 4 P. drill (x2)- 25 cons- 8 indoor sideboards- 40 ballsHighlights: Push, strong/fast turns, speed drive, F.H./B.H., timing on/off the ball, far cor...
- 4 P. drill (incl. goalie 5), ( 2 P. incl. second var.)- 6 cons ( 2 cons second var.)- 40 ballsHighlights:every receive must be a high one, try max....
A passes to B. B crosses through the plain to C serving the ball then does a quick recover heading back to the right field to the cone to the top of t...
A to B, then B back to A, which passes off to C. C passes onto B at the 15 yd. line, and continues to run after the pass off to assist A who is going ...