Attacking Principle - Maximising set play opportunities 'The Goal Line Throw in'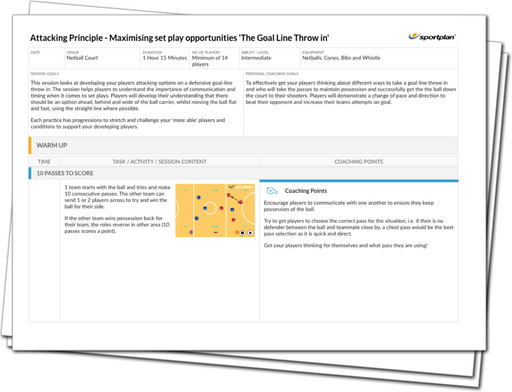 Successful set-pieces require both timing and communication to really create an advantage, in particularly at the ?Goal-Line Throw-In?. To build an attack of the back of a set-piece each players need to know what options the ball carrier needs as well as what skills are required to move the ball effectively. This session works relentlessly on this to turn your team into an attacking powerhouse!
What?s in the Session?
Start the session off with some simple possession games before moving on to developing technical skills, focussing on gaining territory and moving the ball at pace around defenders. The session is fantastic for building a variety of different players to play the ball away from the defensive territory to instead turn pressure into attack. At the forefront of the practices lays communication and the development of an understanding amongst the players on the team.
Do the hard work in the session to reap the rewards at the end of the session when we go into a conditioned game to put into practices all of the skills and plays developed in the main body of the session.