Search
results for

: handball

We found 47 results matching your criteria:
Drills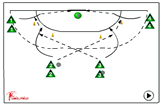 category: 562-shooting-wing-player

category: 561-Coordination
Two players standing opposite eachother and throwing a bib, a tennis ball and a handball towards eachother (can use different objects to suit)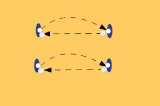 category: 615-goal-keeper-exercises
Goalkeepers pass to each other with two balls. One ball is passed along the floor with the feet, while the other is passed with the hands in the ai...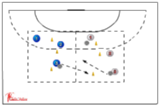 category: 114-aiming-throwing
Two opposing equal sides both start on the baseline of the area with 3 balls on the center line (half as many balls as there are players).
O...
Sessions
Learn how to maximise the effects of crossing in the game, both in your own half and going forward!

Teach your players to hit the bullseye every time with this week's accuracy games-based session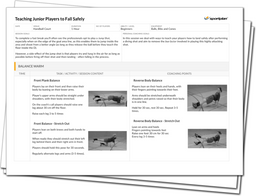 Stop needless injuries and take the fear out of falling by teaching your junior players' how to fall and land safely after playing a jump shot!

Work them hard with this tough and tiring Speed and Stamina Session - For squads large or small!