Search
results for

: 100

We found 50 results matching your criteria:
Drills

category: Smash-Drills
Tennis Ripping it! Smash Drills The coach feeds each player 5 easy balls anywhere inside the service boxes. The player must 'rip' every single ball, ...

category: Forehand-Drills
Tennis Warm up - throwing and catching Forehand Drills Players perform regular warm up routines based on running and dynamic stretching. The coach ....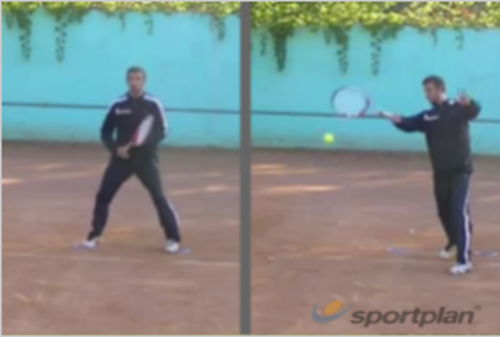 category: Forehand-Drills
Tennis Forehand split step Forehand Drills Rings are placed in front of the player. The player rallies with the coach/player and has to perform split...
Web Videos
Watch official ATP tennis streams from every tournament: ... Subscribe to our channel: https://www.youtube.com/tennistv?sub_confirmation=1 ...
We are back with another catching stuff video... wait til you see what happens to Scott! BUY NEW MERCH ➤ ... SUBSCRIBE ...
100 Lovers, by Tennis Track 05 from their Small Sound EP released 5 November 2013 Visit Tennis' website at ...
WilsonTennis #WilsonClash #TennisExpress For more Clash Info: https://www.tennisexpress.com/clash.cfm Buy the Clash 100 here: ...
Sessions

Don't get your player's feet in a muddle! Work on their footwork to hit the perfect forehand

Work on different tactical plays with your players on court, based on their forehand stroke, to catch the opposition off guard!
Have your players mastered the dark art of the Drop-Shot and do they know how to spot a disguised Drop-Shot themselves? Find out in this tennis coach ...
Community Drills
The coach feeds an easy ball to the player where he will return a normal safe ball. He will then recieve the next ball where he will progress forward ...