Search
results for

: dodgeball

We found 7 results matching your criteria:
Drills

category: Passing
Netball Chest pass Passing Players in pairs with one ball about 5 metres apart.

category: Conditioned-games
Rounders Netball rounders - Throw through the hoop! Conditioned games Set up a pitch using cones that is roughly the same size as a netball court (30...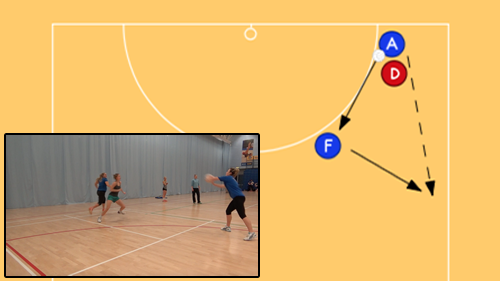 category: Getting-free
Netball 2 vs 1 Passing Getting free 3 Players; 2 Attack and 1 Defence set up in an area of court relevant to their positions. The marked attacker pas...
category: Attack
Netball 3 vs 3 Backline Pass to Centre Third Attack Dividing the court in half lengthways and widthways, players are aiming to get the ball from a ba...
Web Videos
This video is made to show how to do the major mistakes in Netball and dodgeball without getting injured. The demonstrations are of the mistake and th...
Community Drills
Rules/Description:All players are required to play in two teams: attacking and defending. The object of the game for the attacking team is to shoot th...