Search
results for

: stretching

We found 30 results matching your criteria:
Drills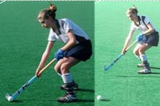 category: Passing-Receiving
- Static push pass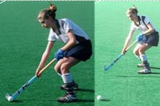 category: Practices-For-Juniors
- Static push pass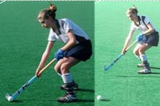 category: Session-Videos
- Static push pass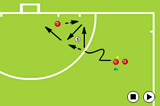 category: Overload-situations
Player 1 runs into the circle and if the defender does not approach, player 1 can shoot at goal. Alternatively if the defender approaches, player 1...
Web Videos
Flexibility- yoga stretches for our varsity Field Hockey Team.
Hockey players - this one's for you! Improve your game by strengthening the lower while also stretching it in a dynamic way. We will spend a lot of ti...
... This might be the first hockey training video I ever posted on YouTube, but it still has some great dynamic warm-up exercises ...
A lot of people have commented on how close to the line I am standing. I don't think the camera angle helps but I do tend to stand closer to my line p...
Sessions
Use this session to improve your players' first touch and encourage them to spread the ball to use the full width of the pitch!
Community Drills
Dynamic Warm-upOne LapDynamic Stretching 10-16 yards of: Skip Pull Knee to chest Gallop R Gallop L Flamingo Walk Side shuffle R Side Shuffle L Monster...
Stage 1:Slow jogging, leading into walk, passing ball between groupStage 2: Static StretchingHold each stretch for 15/20 seconds
the cool down will involve them going on a gentle jog and then get paired up to go through a variety of static stretches to remove lactic acid and to ...
Players will warm up as follows:Cardio ActivationTwo shuttles at 60% speedKaraoke shuttleHigh knees shuttleBut kicks shuttleStretchingSmall skips shut...