Search
results for

: Interceptio

We found 49 results matching your criteria:
Drills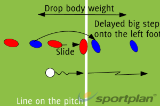 category: Video-Techniques
Coaches objective: To further increase the speed of the push to minimise unnecessary interceptions
Purpose: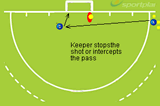 category: Goal-keeping
Player with 6 balls stands outside the circle.
This player has to try and hit the ball to the player on the far post.
Player on the f...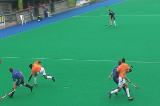 category: Defending-Skills
- Using the reverse stick to intercept a pass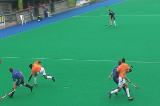 category: Video-Techniques
- Using the reverse stick to intercept a pass
Web Videos
Examples of defending - block tackle - jab tackle - shave tackle - interceptions.
The Tar Heels defeated Michigan 5-1 with goals by five different players.
The UNC Field Hockey team will rely on experience and team chemistry this season, as nine upperclassmen return to Chapel Hill. The team opens its 2014...
Sessions
Focus on defence: Intercepting, Channelling, Zoning and Back-Tracking - All in one defending skills session!
Read the signs, time your run and cut out their pass teach your players to watch their eyes, drive and steal the ball
Problems in the attacking third? You're not alone. Use this three stations session to improve your side's scoring success
"All for one, and one for all!" - Teach your players to apply pressure to the opposition as a team!
Community Drills
Players start in their own half and the game begins with a backwards pass. Players must work as a team to attmpt to stop the ball on the back lin...
3v3 played with a goalie between the two 5 metre short corner dashes either side of the goal and the top of the shooting circle.Game played continousl...
This is a simple passing drill, the players in blue are on the same team and the player in red is a defender. One side the defend starts behind the re...