Search
results for

: camp

We found 22 results matching your criteria:
Drills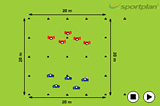 category: Tag-Rugby
Pitch 20m x 20m. All players wearing tag belts
Start the game with a free pass, defenders must be 7m back at the start
Attacking play...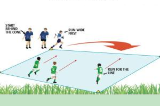 category: Tag-Rugby
The aim is that when the coach signals the start the defending players will spread across to the other side of the field quickly and defend the ent...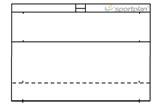 Community Drills
1 atacante (azul c/escudo) sale y puede elegir cualquiera de las 3 puertas, mientras que el def. (rojo) ingresa en el campo de adentro hacia afu...
Un perseguidor (azul) que puede moverse en todas direcciones.los jugadores rojos deberan intentar pasar al otro ladosi el def azul toca a alguno rojo,...
Pases laterales de 7 a lo ancho del campo. Se trata de llevar el balón lo más rápido posible a un extremo y regresarlo; trote sua...