Search
results for

: height flight flick

We found 3 results matching your criteria:
Sessions
Netball - Height Flight Flick and Finish! What's in the Session? To improve your players' accuracy and control when shooting, even when under pressur...
Getting close to the pole is great as it makes the trajectory of the ball a lot shorter, and therefore easier for your players to put some Height, Fl...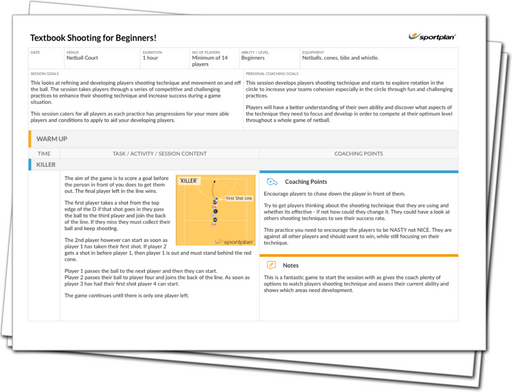 Netball: Textbook Shooting for Beginners ... player's technique, working on the key areas necessary to make a perfect shot; the height, flight, flick...