Search
results for

: falling

We found 28 results matching your criteria:
Drills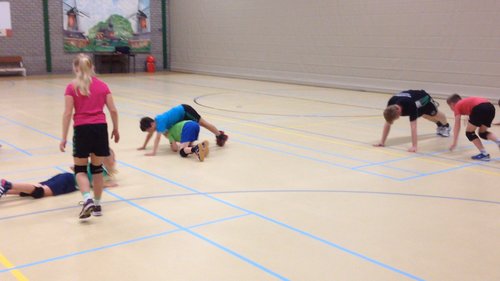 Handball Down and Jump 112 falling/rolling One player lies down in push up position and the other jumps over him. The jumper lies down and the other ...

Handball playing tag 112 falling/rolling You cannot be tagged if : - lying on the floor on your back - lying on the floor on your tummy.

Handball Airfield 112 falling/rolling Players run around the area, changing direction regularly. One player is the flight controller and tags players...

Handball mat relay 112 falling/rolling Run towards the mat and : - roll once and run back. Which group has finished first ? Varioations : - run aroun...
Web Videos
Two handball players end up on the ground and one of them gets a handful.
The Best Fall in The History of Handball Sexy Accident.
Sessions
By starting off slowly, with the safer fall shot, you'll be able to step-by-step lay the foundations for future handball success with the explosive a...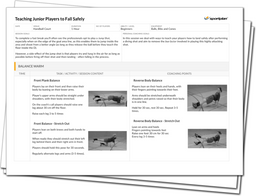 Stop needless injuries and take the fear out of falling by teaching your junior players' how to fall and land safely after playing a jump shot!