Pre Season: Contact Conditioning and Skills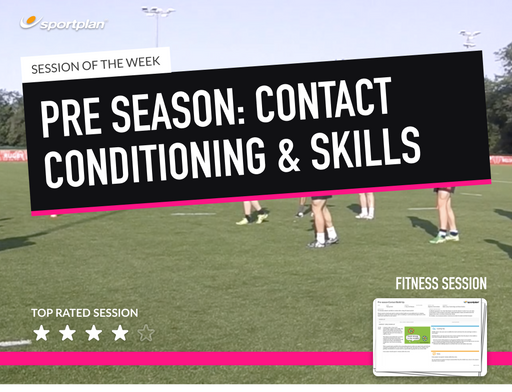 This session is an all rounded session that will work on your teams fitness, contact skills and handling skills under fatigue. Ensuring your players are working at max intensity, this session will definitely challenge your players.
The skills blocks in-between are to mimic your players decision making and skill accuracy at the end of a game when fitness is deteriorating. This session should bring out the natural leaders amongst ur team, with the leaders being vocal and encouraging even when very tired.
Key Skills
Fitness
Handling
Contact
Communication
Team work
Age group - anything above mini level - as more of a contact session.