Search
results for

: beginner volley

We found 9 results matching your criteria:
Drills

category: Rally-Drills
Players rally together. Players have to pop the ball up before they hit across the net. Coaching points.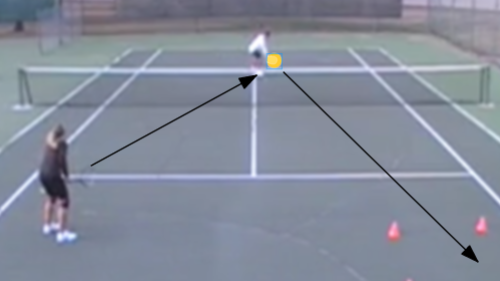 category: Volley-Drills
Tennis 1 air 1 bounce Volley Drills The player stands at the service line. The coach feeds balls to the backhand side. The coach alternates feeds hit...

category: Coordination-Fun-Games
With a wealth of experience and as part of New Zealand's World Cup winning coaching team, Marg is ready to pass on her knowledge to answer your coach...

category: Forehand-Drills
Tennis Forehand Volley Catch Forehand Drills Players stands ready without a racquet. The coach feeds the ball to the player who catches the ball with...
Web Videos
In this beginner tennis lesson, I teach my student Anna how to hit the forehand volley, backhand volley and the overhead. If you have never played bef...
———————————— Want to start winning tennis matches the EASY way while your opponents run & Scramble every time? Sign up for my free tennis ...
Technique-wise the volley is one of the most simple shots in tennis, yet it's one that most club level players struggle with. Learn the very basics of...
Sessions
Simple serving drills that get results - Try this serving consistency plan today to fix serving problems for your players, including the toss and poin...