Search
results for

: creating space

We found 32 results matching your criteria:
Drills

category: Passing-and-Receiving
Soccer Passing through the channel Passing and Receiving Set up a playing ... The aim for the attackers is to use good passing movement to create s...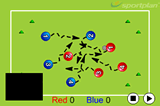 category: Possession
Station small goals (2 yards wide) in each corner of the area facing in towards the field of play with no goalkeepers. Play a 4 v 4 or a 6 v 6.
...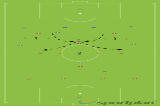 category: Defending
Red team vs Blue team.
Set up a diamond midfield formation
2 strikers, 4 midfield, 4 defenders.
Set up cones as shown on the diag...
Sessions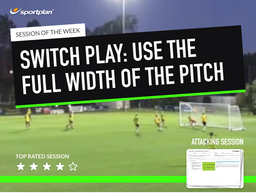 Make the most of the space on the field by getting your players into the mind-set of switching the play, rather than trying to hammer down the same co...
Unlocked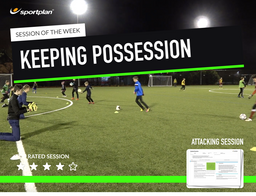 Reduce the turnovers and get your team working up the field by keeping possession and building attacks by selecting the right pass.
Unlocked

Develop your players understanding of space and how their movement (or even lack of at times) can create space to play in the midfield.
Unlocked
The pedalada, the Denílson, or the scissors! No matter what you call it make sure your players can perform this advanced 1v1 attacking dribble
Unlocked
Community Drills
Passing and moving. players a ball between then according to the number given to them.1 pass to 2, 2 passes to 3. Creating spaceReceiving skillsA...
Center forward:-Creating space/ shooting opportunity.-Fast finishing- Support run from the midfield
Center forward:-Creating space/ shooting opportunity.-Fast turning/finishing