Switch Play - Use the full width of the pitch!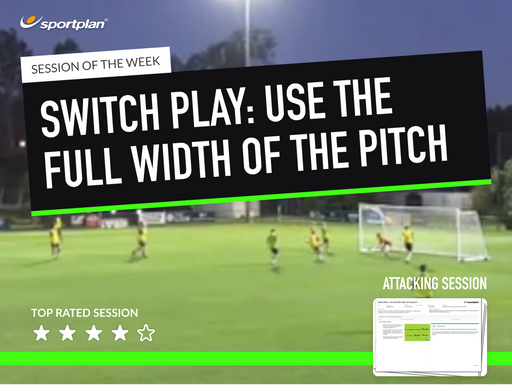 Use this session to help your players get the better of bunching teams, by using the full width of the pitch, switching the ball out of trouble and into space to change the point of attack.
To make sure your players lift their heads and pass the ball away from danger into space we work on creating space and spreading the ball. If one side of the pitch is congested your players should switch the ball across and attack the free side - sounds simple, and it is... when you're stood on the sidelines! Make sure your players can see what you see.
What's in the session?
Using fast passing, quick thinking and plenty of movement you'll be able to get your players taking up wide positions on the field - taking defenders with them and stretching your opposition to breaking point!