Strikers creating space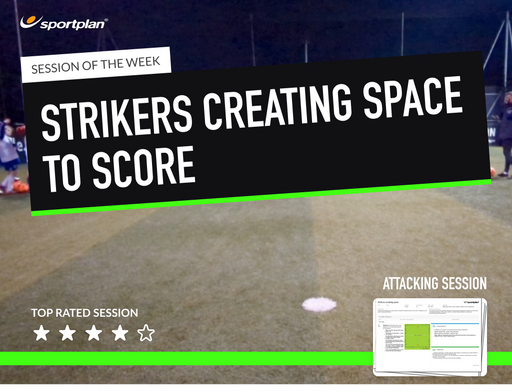 The best strikers in the game are adept at finding the smallest amount of space to be able to create a chance. The players movement and timing of their leads not only create the pass but puts them in the right position. Use this realistic session to exploit space in opposed practices so come game day, your strikers find the space they need.
What?s in the Session?
Opposed sessions providing players a realistic and relevant practices.
Players will look to combine with one another, allowing strikers to create and receive in space.
Quality of strikes, alertness for rebounds, timing of runs, exploit space, support angles.
The session is aimed at players between the ages of 8 ? 11.
Skill practice ? strikers creating space.
Coach forward players to create space to exploit in advanced areas of the pitch - leading to score goal scoring opportunities.