Search
results for

: Rugby%20Fitness

We found 21 results matching your criteria:
Web Videos
Hard Workout Music: DJ ASSASS1N - Frag Out [NCS Release]
This is a JHTV throwback video, which I did with some of the guys from my RugbyFit training camp, I also invited the top lads from London Muscle down ...
Rugby World took a training session at Parmiter's School, the winners of our Lucozade Sport Kit-Out Project competition. Here's a conditioning drill w...
Here are some simple Rugby Speed, Agility and Quickness drills and training to help enhance your sporting performance. Drill 1: Enthisese on stepping ...
Sessions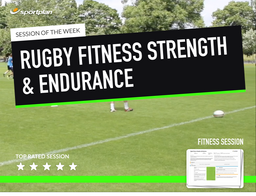 Make sure your players don't run out of steam with this Rugby Fitness session, working on their strength and endurance
Strike the perfect balance between fitness and rugby drills in this challenging session, using fun games and fitness drills to get players looking for...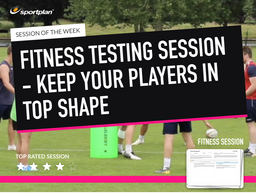 Work up a sweat with this fitness and conditioning rugby session - testing Aerobic Fitness, Anaerobic Fitness, Flexibility, Power and Strength
Banish dull fitness exercises with.this competitive and physically demanding session - working on tacking, fitness and players' ability to close down ...
Community Drills
Improve Rugby Passing Technique, Perfect Rugby Pass, Chris Brown Rugby, www.improverugby.com, Rugby Pass, Rugby Skills, Rugby Fitness, RugbyDept.
England's Strength and Conditioning Team have been running the England Rugby Fitness Test for ten years and as England Senior National Fitness Coach C...
A Repeated Speed Rugby Fitness Session by Fit-4-Rugby Strength and Conditioning Coach Paul March.
The body positions of both tacklers and ball carrier.Accuracy and impact of the tackle.Quick reactions.Ideal for Rugby fitness when running is intensi...