Search
results for

: kick off

We found 39 results matching your criteria:
Drills
category: Kicking
Rugby Kick Off Targets Kicking The aim of the drill improve kick offs and accuracy.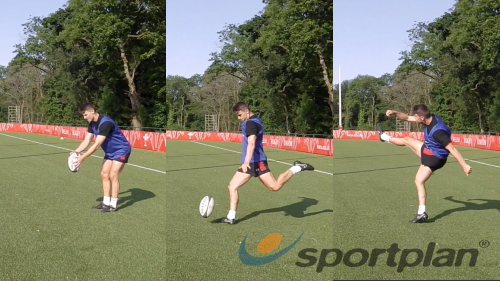 category: Kicking
Rugby Kick Off Height Kicking The aim of the drill improve Height and accuracy of the kick.

category: Kicking
Rugby Drop Kick Kicking Can be practiced with all players but specifically for the kickers of the team for start off kicking and tactical point scori...

category: Kicking
Rugby Kick Tennis Kicking Two team of 4. 40m x 20m area. The aim of the game is to kick / punt the ball into the oppositions half. If the ball bounce...
Web Videos
Learning how to drop kick in rugby is challenging, it takes a lot of hard work, practice and dedication. But when you do nail it, it's very rewarding....
Here is a step by step video of how to execute the perfect Kickoff or Restart. Included are scenarios where these are used, variations of the scenario...
Is this the best or worst rugby kick-off ever? Comment down below on your thoughts.
Rugby November 2016 Test Match, Scotland vs Argentina at Murrayfield, Edinburgh.
Sessions
Improve your players' speed and drive at the breakdown to help them win the contest with this powerful ruck skills session
Unlocked
Improve how your team exploit mis-matches in the opposition's defence to get them creating more try-scoring opportunities with this attacking skills s...
Unlocked
Create space by shifting the focus of your attack and practice exploiting the mismatch with this Sevens Session
Unlocked
Community Drills
Option 1 Deep Right hanging kick off Defensive Red Team1. we want to close their space as quickly as they allow us to.2. stay connected next...