Tackle and Defence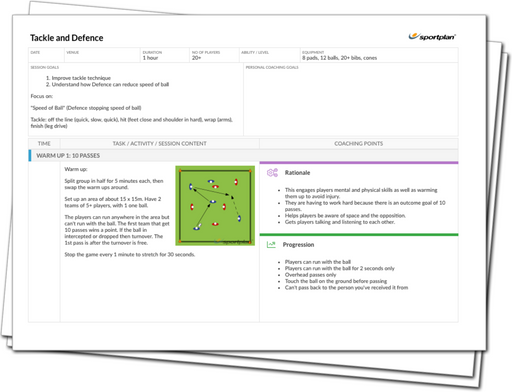 Make sure that your players make the tackle with this session! Improve your team's defence by working on their tackling technique, ensuring that they are tackling safely and efficiently, as well as getting your players to understand how a good defence can reduce the speed ball.
With the use of fun drills, work on your team's decision making (for both attackers and defenders) and communication, improving your team's play towards having a rock solid defence. Make sure your players are tackling with the correct technique, such as tracking and the leg drive, so that your players are quick off the line and stopping the attack.
Work as a team and build up a solid defence!