Defensive Dominance!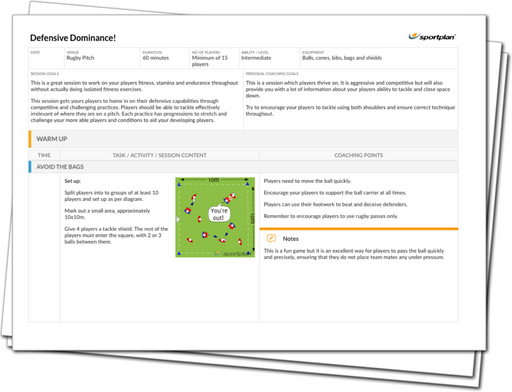 Work on your player's fitness, stamina and endurance with this session, so your team can dominate in defence!
Through a number of challenging exercises, get to work on your player's defensive capabilities, making sure they can perform the correct tackling technique, regardless of where they are on the pitch. By using this competitive session, you'll be able to get working on your team's fitness, without using any isolated fitness exercises. Your players will reap the benefits of working on both their defensive skills and their fitness come match-day!
Make sure that your team don't run out of steam on the pitch! Improve their fitness and dominate in defence in your next game.
This session is available as part of an Interactive Coaching Pack, scroll down to learn more