Defensive reactions - Defending the break!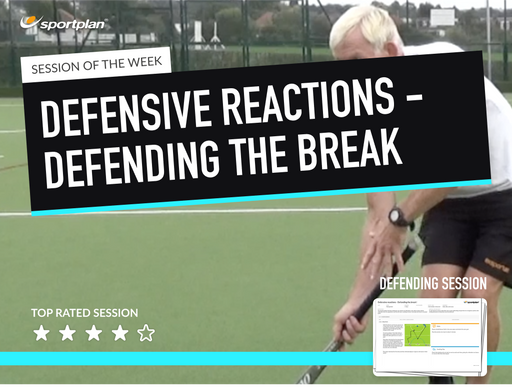 This session works on 1v1 and team defending against the fast break, getting your defenders to make better decisions after the self pass, after all, fewer overloads equals fewer goals conceded!
The reason we created this session is that last season we heard from a lot of coaches telling us that in their matches there were a lot more goals being scored. This is great for spectators but not so good if you're on the receiving end, especially if the goal comes as a result of a counter attack against the run of play.
To put an end to overload ordeals, we look at how your players reorganise after losing possession and more importantly make sure that they can keep their cool when in a high pressure defensive situation - do they mark the man or should they cover the space?
What's in the session?
To make sure your players are all defensive titans who won't crumble under pressure we begin with a 1v1 drills before tipping the scales in favour of the attackers, making life difficult for the defenders as they must do their best to defend against the attacking overload.
Benefits
Improved decision making
Improved awareness
Better reactions