Vision in the 1v1 - Focus on the Defender's Stick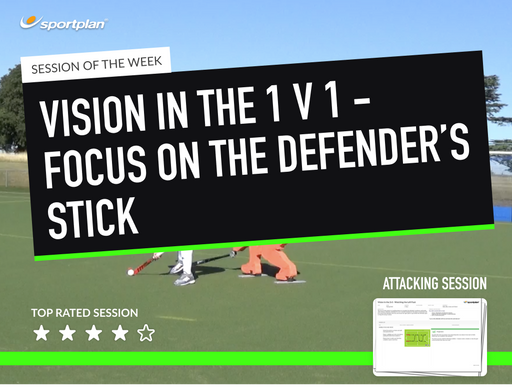 This session gets your attacker using vision - instead of relying on a premeditated set of skills - teach your attackers to read the situation, make decisions and react to what's in front of them!
When you practice 1v1s players tend to run straight at the defender and lose the ball. They will try some tricks but never with any reason other than "it seemed to be the right thing to do".
What's in the Session?
To improve your players' timing and help them explode past their defender's stick (rather than running straight at it). Players start with a simple 1v1 at walking pace, where the attacking player must time their pull back to get past the defender once they've committed to moving their stick. Once they've got the hang of this it's time to up the pressure - with two more 1v1 practices plus a final game to tie it all together.
Don't miss your opportunity to attack - try this attacking vision session with your players today.