Using the Reverse Stick Turn in Game Situations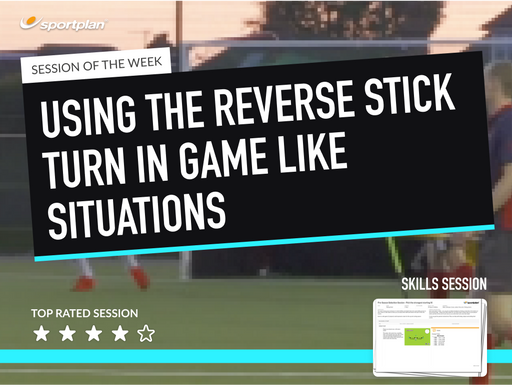 Use this session to maintain possession! Reduce the chances of your players taking unnecessary risks and losing the ball when it'll be better to being play from the back. On some occasions, it's better to turn back and keep possession than to run recklessly into trouble and lose the ball.
What's in the Session?
To help your team keep the ball and open up new passing options to support players this session gets all your players to use the reverse stick turn - in order to protect the ball from the opposition and to create space for other players.
We open this session with some simple drills, to recap and practice the skill of the turn before putting some pressure on your players to show them how using the reverse turn in a game situation can take away the pressure and opens up new passing options for players to explore when the ball is switched!