Search
results for

: rugby passing

We found 40 results matching your criteria:
Drills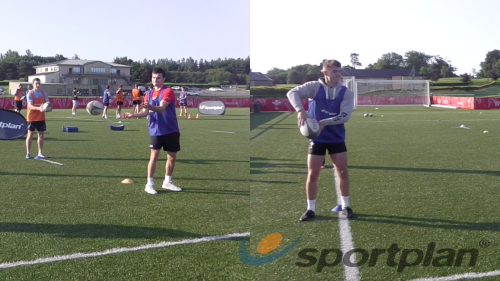 category: Passing
The aim of the drill is to develop a short push pass. Coaching points.

category: Sevens
Rugby L-Shaped Passing Sevens Lets get the ball and the players moving with lateral passing through the hands. Each training area only needs one ball,...

category: Passing
Rugby Short Passing Passing Give each training area one ball to start with and tell the players the following...... Lets just get the ball moving down...

category: Passing
Rugby 2 v 1 Passing This is a simple 2 v 1. The two players have to get past the one defender without being touched, that's it. The defender will star...
Web Videos
Thank you for watching my video! My Instagram - https://instagram.com/andrewforderugby Tweet me video requests - https://twitter.com/andrewfrugby My ....
Rugby coaching from 2x World Cup winning coach Wayne Smith. Wayne is with the the Harrow players weather the London rain showing them how to Develop ....
Partner Passing Session ⏱ 14Min Passing Session Grab your Mum, Dad, Brother, Sister pr who ever you can find and give this passing session a try!
Time to PASS! Sessions ABC & D here: https://rugbybricks.com/collections/rugby-tools/products/the-rugby-bricks-virtual-passing-workshop-2021 Throughou...
Community Drills
two teams on eather side of the cones the obecetive of the game is to keep the ball of your side by rugby passing
I stopped by the F45 gym for a rugby halfback masterclass with Aaron Smith. Join me for a great rugby training session with Aaron, halfback for the Al...
Start activity in the right grid, simple line passing (can incorporate loops, skips as needed later). Then after completing one or two passes move to ...