Search
results for

: spatial

We found 5 results matching your criteria:
Web Videos
Learn how to be confident in front of goal and score all your chances! https://www.youtube.com/watch?v=bhmW5EfWKVc -~-~~-~~~-~~-~- Get your FREE socce...
This video shows the tactical analysis of the so-called spatial geometry in football, which is applied by coach Jurgen Klopp in fact, is nothing but t...
Sessions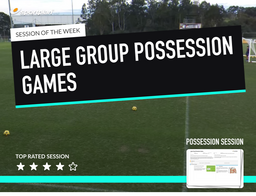 Survive trainings with high turnouts with this large group session, including games to improve the 4 phases of play
Get them talking with this assertive and alert session - working on spatial awareness, movement off the ball and communication!