Exploiting space in midfield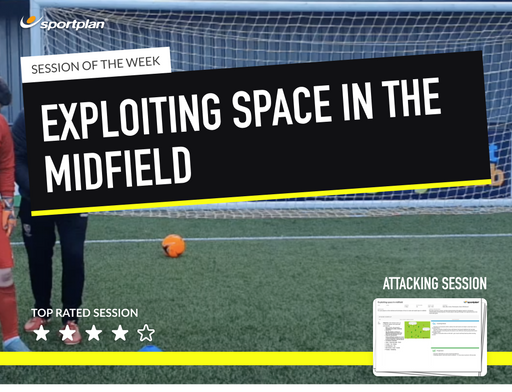 The best players always seem to have time and space on the ball, in midfield this can be hard to do. Therefore, give your players the understanding of how to create and exploit the space in midfield to be the link between the defence and the attack - it takes intelligent movement and clever passing.
What?s in the Session?
Session focused on attacking principles of exploiting space on and off the ball.
Players will develop an understanding of how to create, maintain and exploit space in midfield by passing and intelligent movement.
Ball retention, quality of passing, use of disguises, creating and exploit space through clever movement.
The session is aimed at players between the ages of U12 ? U16
Game related practice
To coach players on the methods and techniques of how to create and exploit space in midfield
This session is available as part of an Interactive Coaching Pack, scroll down to learn more