Search
results for

: warmup exercise

We found 9 results matching your criteria:
Drills

category: Warm-Up
If you're coaching tag rugby, change the warm-up exercise from contact to tags.

category: Warm-Up
Description. They pass the ball around either clock wise or anti clock wise, you can decide to change the direction youself at any point during the e...

category: Warm-Up
Rugby Bank Robbers Warm Up Keep your player briefing, brief! Tell the players the following laws for this exercise..... Players must start the game b...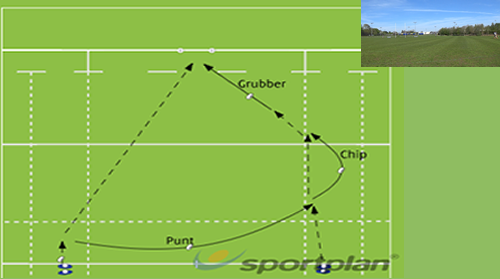 category: Kicking
Rugby 3-Kick Warmup Kicking Drill to warm up/practice different types of kick. Players form two lines in the 15m channels with all the balls starting...