Search
results for

: cool downs

We found 11 results matching your criteria:
Drills

category: Kicking
Rugby Kick From Hands Kicking Kicking from hands requires the player to kick the ball before it bounces, unlike a drop kick. 1 ball, cones to give ar...

category: Agility-Running-Skills
Rugby Slalom Running Agility & Running Skills Set up a running slalom for your players to run through at the end of their training. It should be appr...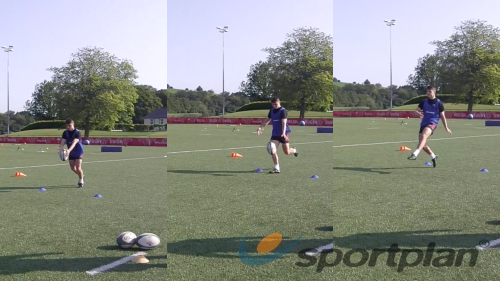 category: Kicking
Rugby Punt Kicks Kicking • The aim of the drill is to develop kickers through the gate and keeping square onto the kick.
Web Videos
An appropriate cool down is imperative in order to: •Aid in the dissipation of waste products - including lactic acid. •Return muscles shortened by ex...
Rugby World took a training session at Parmiter's School, the winners of our Lucozade Sport Kit-Out Project competition. Here's a cool-down drill we d...
Sessions
Can your team counter quickly? A speedy attack after a turnover is a great way for your team to score as the opposition will be out of position
Can your players take the bull by the horns and make the right decisions when attacking? Find out in this attacking decision making session!