Search
results for

: pre season fitness

We found 9 results matching your criteria:
Web Videos
How to get fit for hockey: https://hockeyperformanceacademy.com Get fit for field hockey with Performance Coach and former international hockey player...
This video is about Field Hockey Off Season 2016-2017.
A little insight into our physical training block during early 2016, making sure we're in the best possible shape for the #RoadtoRio.
Sessions
Pre-season hockey training programs to suit all types of player - ranging from the totally unfit to those who have kept up their fitness during the su...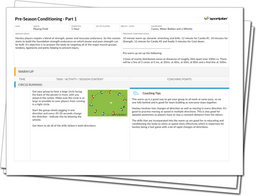 Get your players moving and ready to the hit the ground running with this pre-season plan, working on your side's stamina.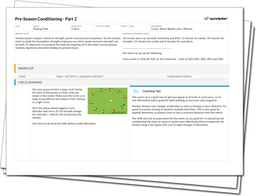 Hard work doesn't stop! Continue with part two and get your players in the best shape of their lives! ready for the new season.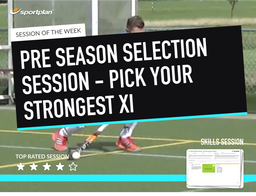 As the season beckons, make sure you're fully aware of your strongest XI by putting them through their paces with numerous tests to really see who you...