Search
results for

: hockey pitch

We found 17 results matching your criteria:
Drills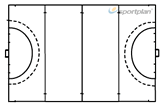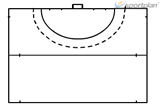 category: Grips
Hockey Frying Pan Grip Grips Hold the stick in two hands with the flat side facing upwards. This is the grip for a reverse sweep.

category: Grips
Hockey Short Handle Grip Grips Bring the left hand about 6 inches down the stick, and then bring the right hand up to meet it.
Web Videos
Here are 5 different Field Hockey Games you can play in your Backyard or in the living room. The last one is best to do with a Tennis ball. Free subsc...
Ninh explains the Rules of Hockey. A beginner's explanation of the popular game of Hockey (Rules). Watch this short tutorial video guide on how to pla...
The outdoor season is back! And so we are! Here is a short compilation of the week-end we spent in Lausanne from the 21st until the 22nd of March 2015...
Sessions
Space; something we all crave, but it won?t just come to you? unless you?re doing everything right! Find out how to make space find you!
Community Drills
Making the right decision/choice is one of the hardest things to do on a hockey pitch, particularly as a Forward in the D. When do I shoot myself, whe...
Jog round the outside of half the hockey pitch twice, this should be a slow jog as we are only trying to raise the HR and warm the muscles. Keep toget...