Win more points with forehand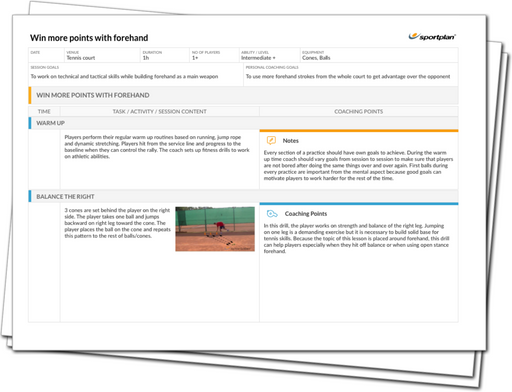 This session works on building your player's forehand into their main weapon, putting plenty of power and accuracy into the shot, helping them finish off a point!
What's in the Session?
Make sure your players are fully warmed up and prepared for the season ahead, starting with an agility drill, getting them moving from the start. Get to work on the basics, refreshing skills such as the split step, with the use of simple but effective drills.
Improve your player's balance and ability to transfer their body weight easily, making sure they are able to hit forehands from any part of the court, developing their range of movement and reactions.
Get your players moving around the entire court and gaining the advantage over the opposition!