Net game is still alive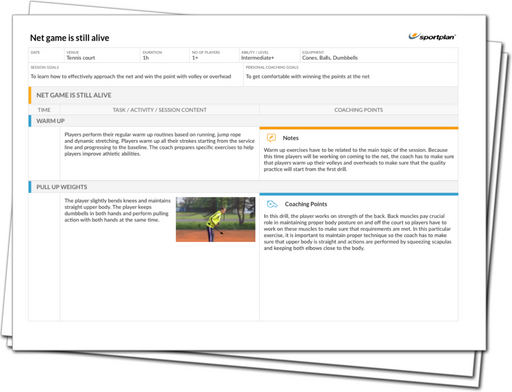 Help your players effectively approach the net and win the point with either the volley or the overhead smash! Get them comfortable at the net and not shying away from any difficult shots, teaching the right technique to pull off the shot, setting them on the way to victory.
What?s in the session?
With clear and challenging video drills, you can get to work with your players to finetune the shots they need whilst at the net, such as the cross-court volley. Make sure that your player?s approach shot is to perfection, as poor approach play could lead to your player losing the point, so work on key skills such as decision making and movement.
Don?t let your players be afraid of coming to the net; surprise the opponent and help your players to victory!