Setting - Body Awareness And Footwork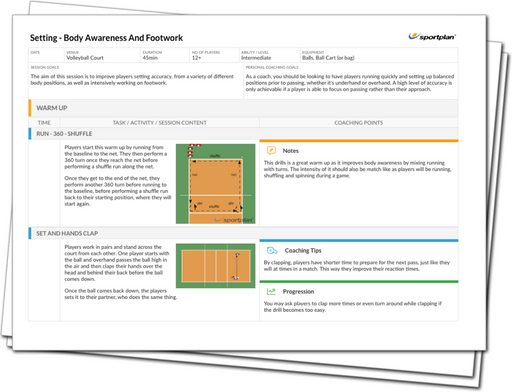 This week we're teaching your players how to improve their awareness and footwork when setting the ball.
Players will never receive two of the same pass, so it's important that they are used to moving to receive the ball. Good footwork and body awareness is key for players to be able to react quickly and pass effectively, which is exactly what we teach your players in this session.
What's in the session?
Packed with eight video drills, we get your players warmed up with some fun drills before working on setting and receiving from a variety of positions, and teach them how to improve their awareness of teammates. Finish with a little competition, and see who can get the most balls into a target!