Search
results for

: creating space with width

We found 11 results matching your criteria:
Drills

category: Crossing-and-Finishing
Soccer Finding space - Team exercise Crossing and Finishing Player 2 curves their run away from the passer before then cutting back to the ball. Play...

category: Crossing-and-Finishing
Soccer Transfer skills Crossing and Finishing 2 Players transfer the ball from right to left at the same time. It is important for players to receive...

category: Conditioned-games
Soccer Transition Game Conditioned games Station four players in each grid, with one ball per practice. The white team start with possession of the b...
Sessions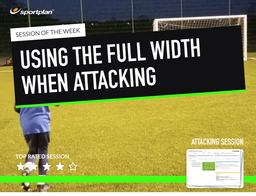 Stretch your opposition and drag defenders out of position with this wide attacking session, complete with two great conditioned games!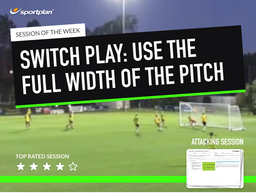 Make the most of the space on the field by getting your players into the mind-set of switching the play, rather than trying to hammer down the same co...

Develop your players understanding of space and how their movement (or even lack of at times) can create space to play in the midfield.
Pitches can range from 45-90 metres in width! Are your players making the most of this space?