Search
results for

: Side Step

We found 14 results matching your criteria:
Drills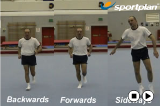 Jogging forwards and backwards.

Side stepping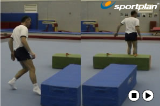 Running and side stepping changing direction when approaching an obstical.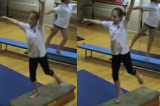 Hopping and Side Stepping along a bench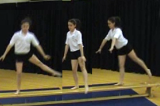 Hopping and Side Stepping along a bench with Leg Design variations
Web Videos
To do a cartwheel, start in a lunge with the arms up and continue through the motion by placing the hands side by side, flat on the ground. Stretch ou...
OPEN FOR MORE TC2↓ We decided to do another beginner gymnastics tutorial, so we taught you how to do a cartwheel! Make sure to come back to our ...
This weeks theme on SevenGymnasticsGirls is gymnastics tutorial week! So Jazmyn is going to teach you how to do a no handed cartwheel, also known as a...