Mastering the Volley: Success at the Net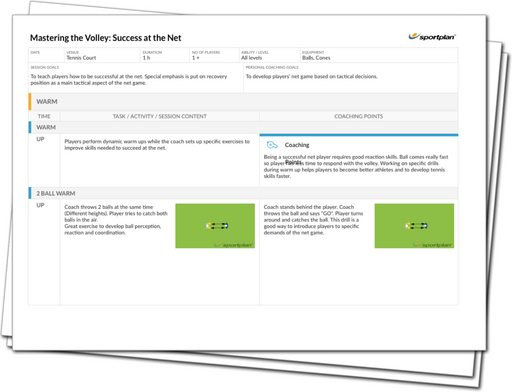 Winning points at the net is a crucial part of tennis and one that, if mastered, can be a brilliant weapon in a players? game.
That?s why this week?s session works on teaching your players how to master the volley when at the net, using both forehand and backhand, down the line and cross court.
What's in the Session?
We start with fun reaction warm ups using tennis balls that will get your players ready for the session, before working on player positioning. Players work on playing cross court and down the line shots using both backhand and forehand, while also learning where they need to be positioned after playing these shots. Your players then work on controlling their shots before finishing with a fun volley battle where players compete against each other using what they have learnt in the session.