Playing the ball out from the back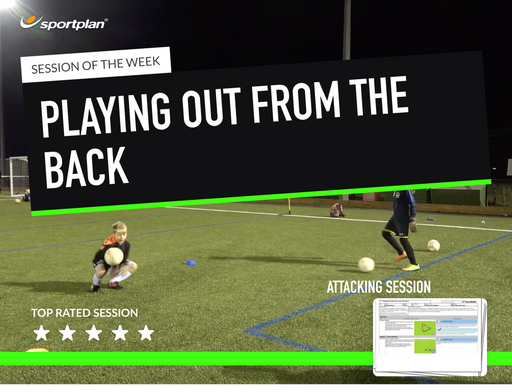 This coaching plan gets your players working on dribbling, passing and their ability to look forward when in possession deep in their own half.
Quite often when defenders are in possession of the ball they will hoof the ball up the pitch and play route one football. Although this is good defensively for clearing your lines it's rarely of use for your forwards, who now have to compete for the ball against the opposition's tall defenders!
What's in the session?
To encourage your players to support the attack, this session covers alternative ways for defenders to move the ball up the field.
We start this plan with a series of simple, but fast paced, passing exercises before setting up a final conditioned game which will see your defensive players having to touch the ball before passing the up field - keeping route one football well at bay!
This session is available as part of an Interactive Coaching Pack, scroll down to learn more