Improving body positioning and shaping of runs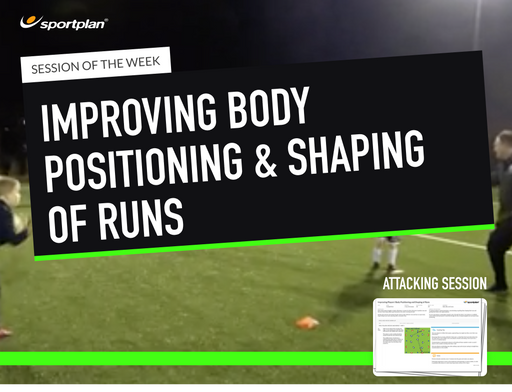 Do your team struggle going forward, with attacks grinding to a halt?
Often the reason for this is a lack of positive runs and poor body shape when receiving the ball - this then makes it easy for defenders to close down your players and extinguish your team's attack.
To help your team keep the attacking fire burning, this week's session gets your players to open up their body, sharpen their first touch and escape the other team's defenders with angled runs. We'll also improve your side's ability to pass the ball through the thirds (from defence, to midfield into the attack), and improve your player's movement.
What's in the Session?
We start off with simple pass and follow drills, to get your players moving and passing accurately. Introduce some speed into the drills by getting your players to sprint in between passing to their team-mates, before then finishing off with small sided games to put their passing into practice!
This session is available as part of an Interactive Coaching Pack, scroll down to learn more