Shooting Circuits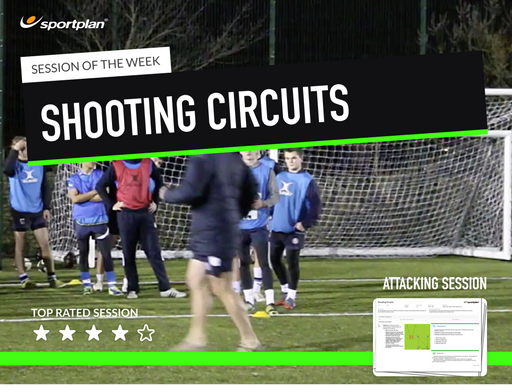 Putting the ball in the net is the ultimate aim of the game! Work your players finishing ability with this continuous shooting session. The high repetition of attacks on goal will not only help build players technique and ability to read the situation properly but also to develop their confidence when in front of goal.
What?s in the Session?
High repetition based session ? with continuous attacks on goal.
Players will develop patterns of movements to create and exploit space, and create goal scoring opportunities.
Shooting early, shot selection, assessment, supporting off the ball, combination play.
The session is aimed at players between the ages of 12 ? 16.
Shooting Circuit 2
To coach players to be both confident and decisive in all goal scoring opportunities through the use of specific shooting circuits.
This session is available as part of an Interactive Coaching Pack, scroll down to learn more