Pressing in small groups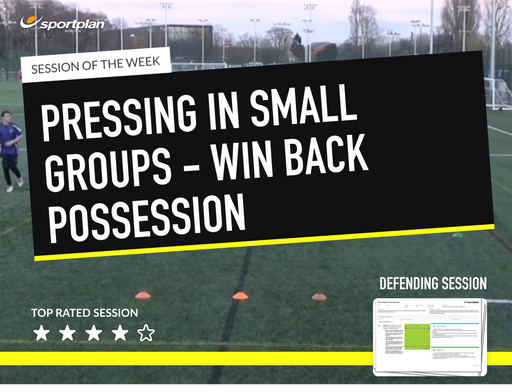 There?s a lot of emphasis being put on pressing within modern football. It?s a great opportunity to press high and win the ball off the opposition in advanced ares, however it?s something you must get right, or risk leaving yourself overexposed! Nail it this week with this session, practicing in small groups.
What?s in the Session?
Session focused on defending principles around pressing the ball.
Players will develop an understanding on how to defend as a unit when pressing the ball & making life difficult for the opposition.
Cover, balance, press and drop, remaining compact, recognising triggers.
The session is aimed at players between the ages of U17 ? U21.
Pressing in small groups 3 v 3
To provide players with clear technical and tactical detail around pressing in groups to help their development and understanding.